The United Nation marks 19th November as 'World Toilet Day' annually to raise awareness about access to safe and hygienic toilets and the human costs of unsafe sanitation. This year the theme remarks the importance of "Valuing Toilets". According to WHO/ UNICEF 2021, it is estimated that 3.6 billion people in the world do not have access to toilets. Toilet access and availability plays a major role in ensuring gender equality and a healthier environment.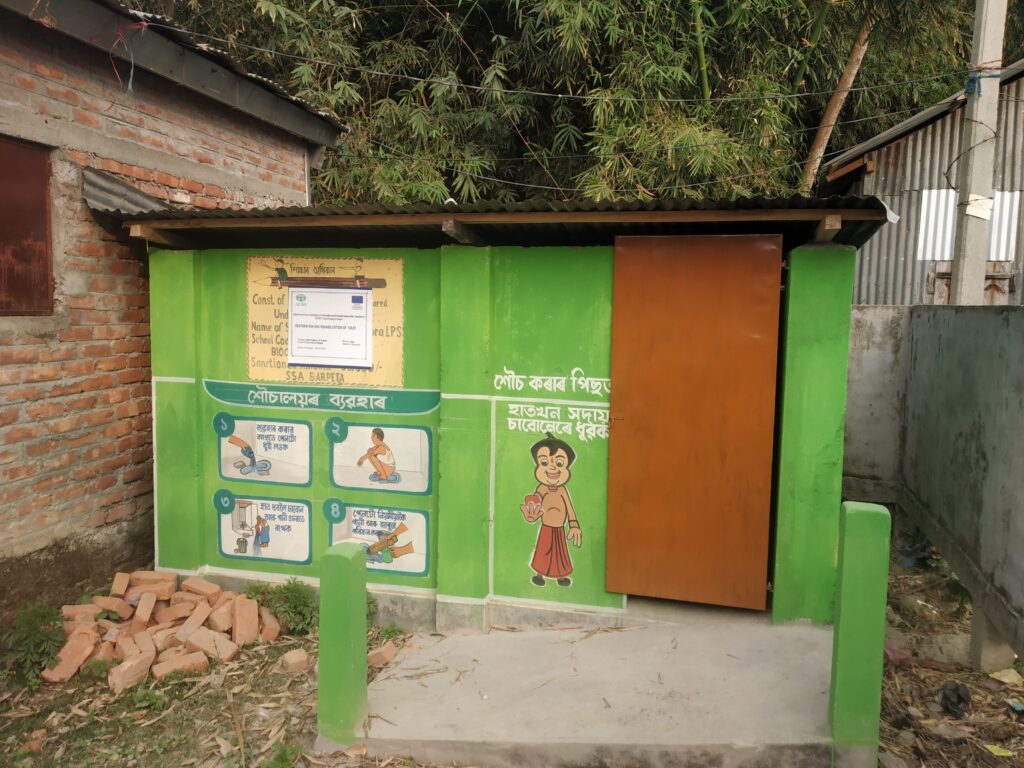 Unsafe sanitation practices increase the risk of preventable diseases that overburdens the health infrastructure at the community level. The impacts of poor sanitation disproportionately affect the most vulnerable and disadvantaged, particularly children, women and people living with disabilities. There is an urgent need for improvement in sanitation infrastructure in communities, public schools, and ICDS centres. Where facilities exist, cleanliness and hygiene remains a challenge. Gender separated toilet facilities need to be mandated especially in public schools. Separate accessible toilets designed to better accommodate people with physical disabilities are required to be created in both private and public spaces.
The Joint Monitoring Programme (JMP) report – Progress on household drinking water, sanitation and hygiene 2000 – 2020 – presents estimates on household access to safely manage; drinking water, sanitation and hygiene services over the past five years, and assesses progress toward achieving the sixth sustainable development goal (SDG) to 'Ensure availability and sustainable management of water and sanitation for all by 2030'. For the first time, the report also presents emerging national data on menstrual health.
ADRA India's projects are often designed to include water, sanitation and hygiene (WASH) interventions as a cross-flowing subsector. To meet our communities' needs for safe drinking water, sanitation and improved hygiene practices, ADRA India has developed strong technical expertise over the years in community mobilization and awareness approaches on water use, hygiene and sanitation practices. ADRA's response considers DRR (Disaster Risk Reduction) features to increase resilience to future shocks.
WASH (Water, Sanitation and Hygiene) software includes community mobilization and awareness on water use, hygiene and sanitation practices and mainly targets women and caregivers in the home, and children in schools. WASH hardware approaches include construction of latrines and repair and installation of tube wells along with on-line chlorination techniques connected to storage tanks when appropriate.
ADRA also has experience in the establishment of simple household waste management systems. In an emergency scenario, ADRA begins with forming and strengthening a WASH committee at the village level through which it conducts a participatory assessment of damaged toilets (be it at community, school or at ICDS level) being used during normal and emergency times in a pre and post disaster situation. The WASH committee is responsible to ensure community based participatory implementation of Disaster Resilient Toilet programs. Due to the need for Disaster-Resilient Toilets (DRT's) in the targeted vulnerable areas, toilet repairing, and construction is focused on high raised locations considering the water levels in the area during flooding. Constructing toilets on high raised locations reduces risk of inundation and overflow. Toilet-pits with solid materials stabilizes the structure and allows minimal liquid waste infiltration to surrounding soil and ground water. The WASH Committees are trained on how disaster resilient toilets are constructed and maintained for sustainability.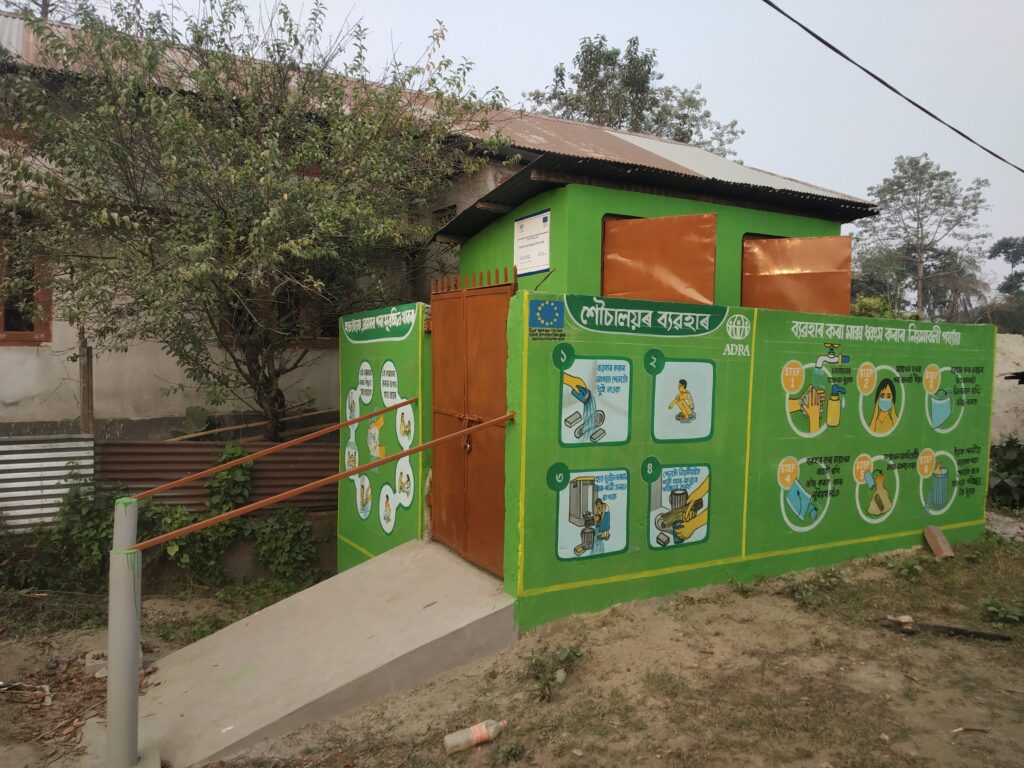 From start to finish, deliberate participatory actions are taken in collaboration with community residents, local authorities and government bodies. This includes events such as assessments and information gathering, planning and design, priority setting, identification of construction sites and long-term maintenance plans. Water user groups, committees and mechanics are trained on how to maintain established hardware services with linkages to the support of local Public Health Engineering (PHE) departments for long lasting sustainable impact. In addition, maintenance kits are provided to the trained committees in the communities.
Call for urgent Investments include:
Collaboration and convergence for positioning WASH as a cross-cutting support.
Supporting the Government of India's flagship programmes which include the Swachh Bharat Mission & National Rural Drinking Water Programme (NRDWP) to support planning and implementation and incorporating behaviour change into state and national guidelines and coasted plans.
Mobilizing public institutions and partners, including the private sector on WASH services.
Expanding WASH programme from rural areas to urban areas, to support urban poor who are often left out of the sanitation equation.
---
Written By: Rajan Pydimalla
Photo: © 2021 ADRA India
Visit the ADRA India website to learn more: https://www.adraindia.org/
---