29 year old Koun Seileap, a Deputy Leader in the Thlork Producer Group located in Thlork Village, Sya Commune, Kandieng District in Cambodia, is married to Nuon Meun living with their 2 children. In this area, locals primarily work as farmers relying on rice crops for their livelihood.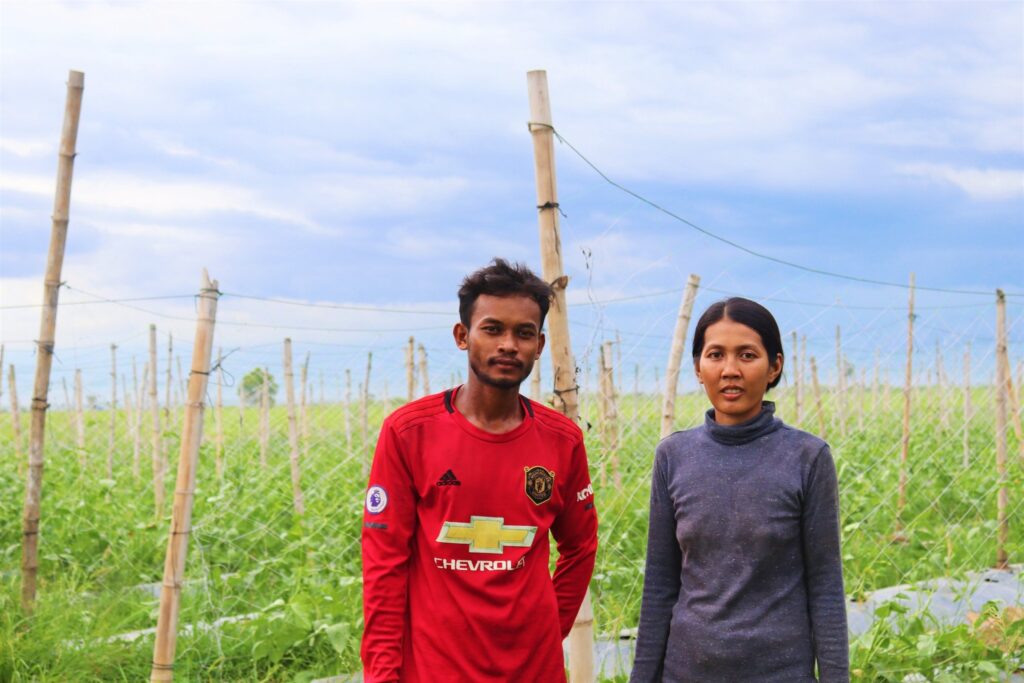 Koun's family had previously purchased 10 hectares of rice plantation by applying for a loan of $50,000 USD from the Bank and Micro-Finance Institute (MFI). Unfortunately this loan meant the family had to pay interest each month and they became concerned with how they would meet the monthly payments without a steady income.
"How can we find this additional income besides the seasonal rice harvest income to pay the bank and MFI?" Koun remarked to her husband. Koun and her husband went to discuss with the bank how to pay the credit interest each month and depreciate the loan yearly from their rice profit.
However, on top of paying back the loan, concerns also arose about how to meet the families other expenses. Without any advice or support, Koun and her family decided to try and grow vegetables using traditional methods. The harvests produced low yields and required hard labour, time and dedication the family simply didn't have.
One day, ADRA Cambodia's Pro-Market project came to Koun's village. Koun was quick to sign up to one of the producer groups and has since experienced positive change. Koun joined trainings, received direct farm advice and technical support of new agricultural techniques, as well as linkage to input dealers in the local market. Koun's family was also included on a list to receive an economic stimuli due to a COVID-19 impact assessment.
The family has since adapted the new agricultural techniques they have learned to increase a yield of cucumbers and watermelons from the first and second cycles. On average, her family receives a profit of $2,000 USD ensuring they can now meet the monthly interest payments off their loan and their families expenses.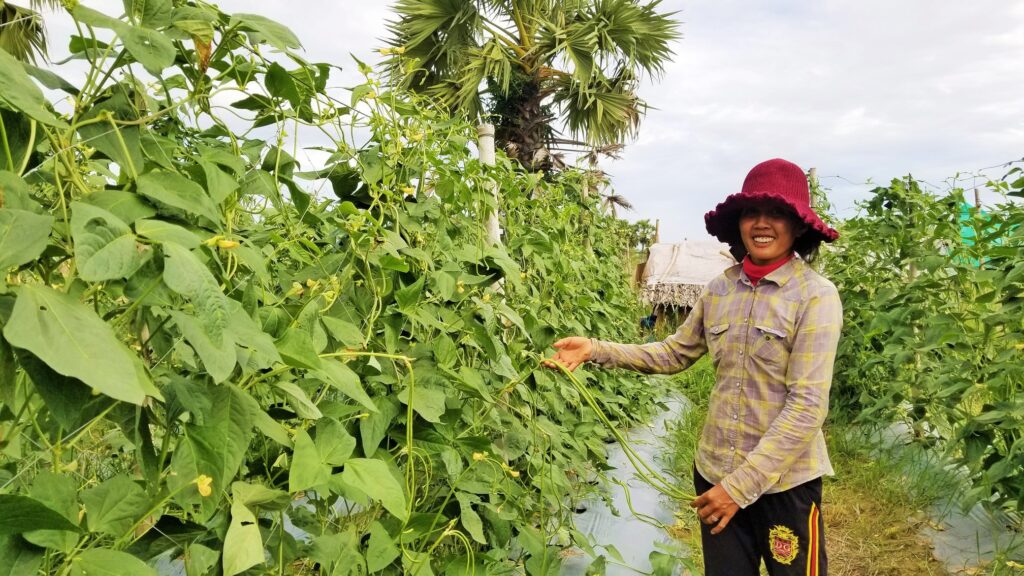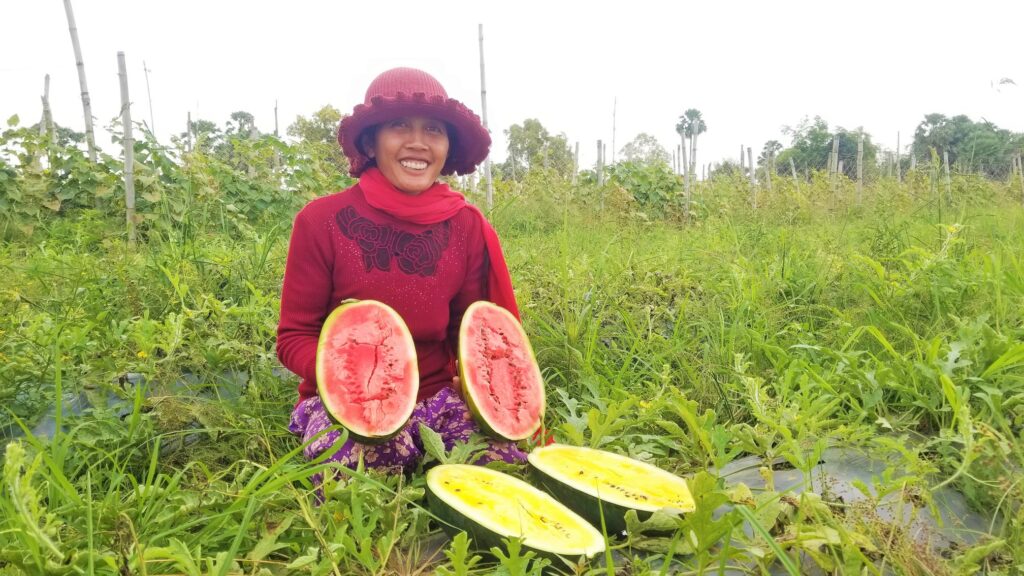 "My husband and I did not believe we can earn $50 USD in a single day or $250 USD over a couple of days from our vegetable farming. It seems like a dream to us because we never expected too much from growing vegetables" Koun excitedly remarked.
Their success they attribute to profits received from vegetable farming after adapting proper agricultural techniques through Pro-Market facilitation. Since new horticulture techniques have been solving income restraints on families, those affected have been able to build their confidence in becoming commercial vegetable producers receiving higher profits than they would otherwise from rice farming.
Koun says, "vegetable profits contributed to our big asset of 10 hectares while we try our best with a strong commitment and confidence to change ourselves and receive new technology."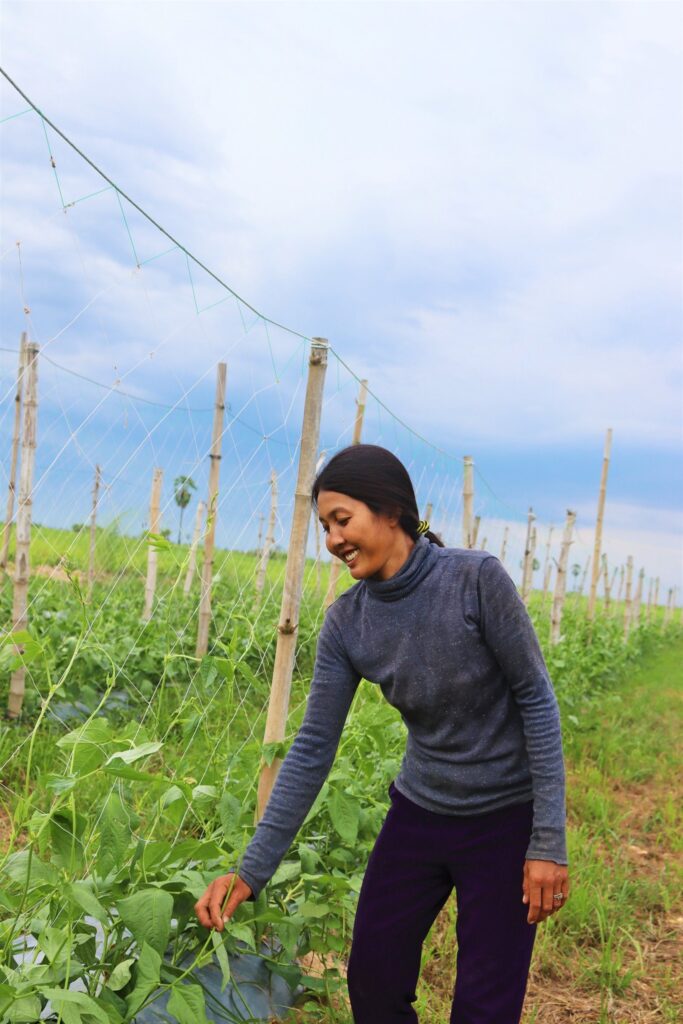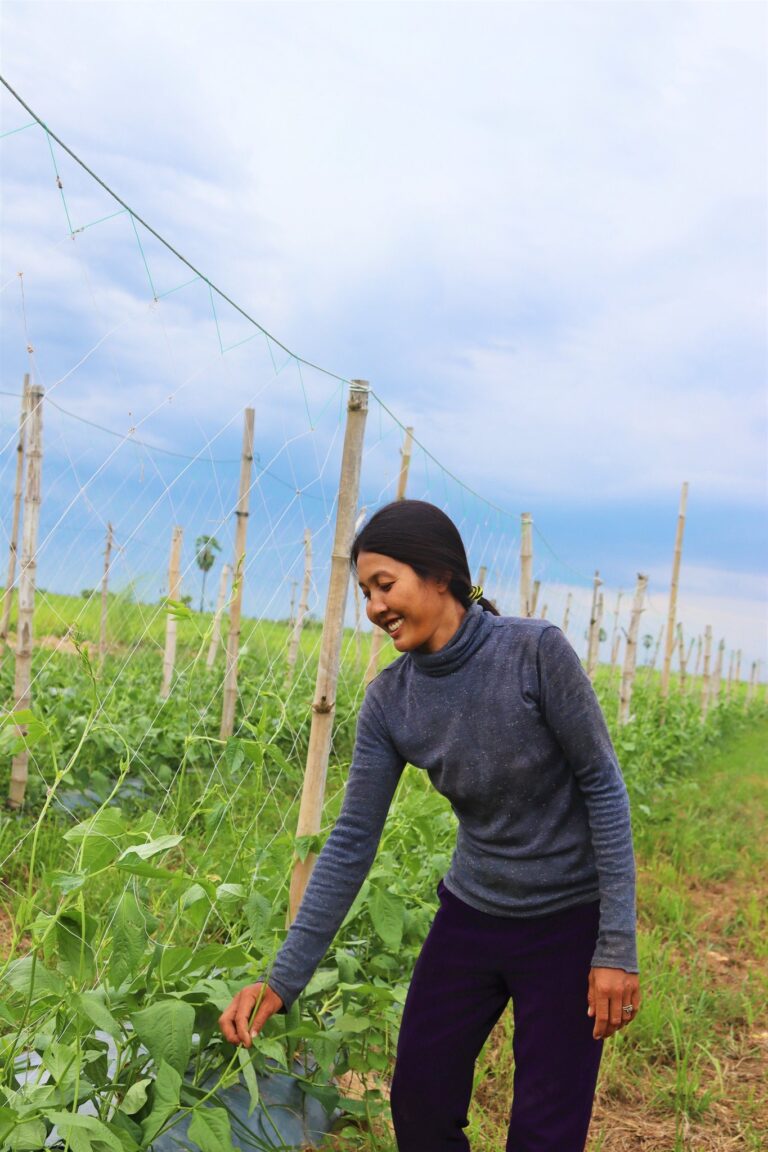 The New Zealand Ministry of Foreign Affairs and Trade, ADRA New Zealand and ADRA Australia funded 'Sustainable Produce to Market Value Chain Enhancement (Pro-Market); Project is supporting families like Koun's with farming techniques to grow vegetables, linkage to agricultural input dealers, and COVID-19 economic stimuli's for the development of livelihood opportunities and to increase income of families to meet expenses.
---
Written By: Sel Rechaney
Photo: © 2021 ADRA Cambodia
Visit the ADRA Cambodia website to learn more: https://adracambodia.org/
---