The pathway in Thuy Lap village is winding and umbrageous leading to Mrs. Muoi's house where to live a single mum with strong spirit overcomes fate.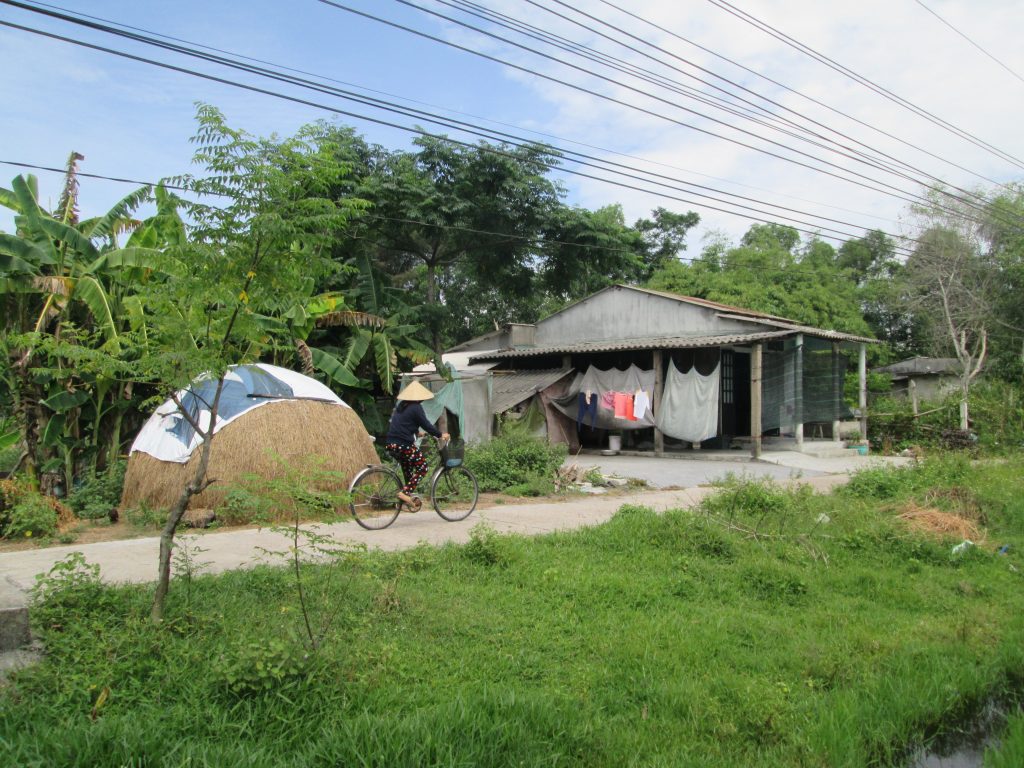 With kindly gesture to welcome, eager to share she said "I am very happy to be selected and receive so many chicks (80 21 days chicks) from the project."
Mrs. Nguyen Thi Muoi is 55 years old, lives in Thuy Lap village, Quang Loi commune, Quang Dien district. She is a single mother of one born disable child. The land that she is living on was granted by the local commune. Her main income is from working in the field in the daytime for other households and finishing rattan chairs in the evening.
Life is unstable because her job depends on farming crops and the material resource from the business owners. She now spends more time to raise the chicks in her garden, hopefully that will bring some extra income and be at home to take care of her daughter. "I am very happy to see the chicks are growing each day. Sometimes I take care of them more than myself" Mrs. Muoi is talking and feeding the chickens. Mr. Nguyen Hien, Vice chairman of Quang Loi commune people committee added: "Animal husbandry is always difficult because unpredictable diseases. Moreover, the poor households are lack of capital and knowledge for husbandry. Therefore give them opportunity is our responsibility.
The Damrey project does not only provide agricultural production materials such as young seedlings, livestock breeds, fertilizers, agricultural production tools but also training on husbandry and agricultural cultivation as well as consult households how to approach the market best to increase the value of their products.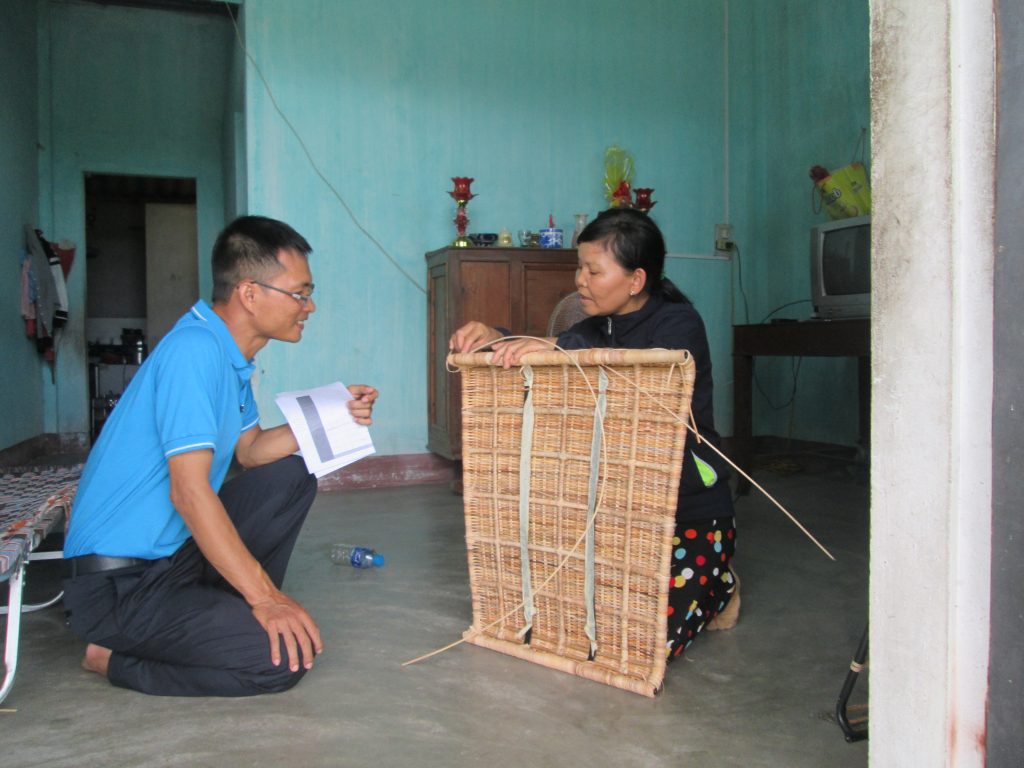 "My biggest worry is in the typhoon season, the weather is hard, it will be challenging to take care of the chicken because I do not have money to build a stable henhouse." said Mrs. Muoi. I learn that the commune people committee will spend some fund to support the poor households to reinforce stalls.
I am very happy that the project goes the right way. The purpose of the community development projects is to contribute a part in solving the people's difficulty and the local government will take more responsibility in helping the people with production development, improve income, and improve economics in a sustainable way.
---
Original Article: ADRA Vietnam HERE
---