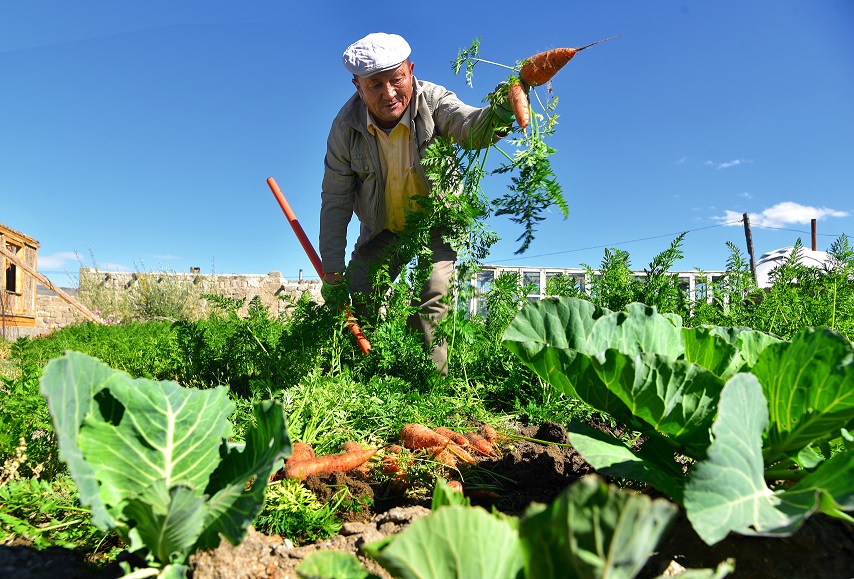 56 year old Yesyentay Shakirtkhan is an unemployed father from western Mongolia living with his wife Maira, 4 children and 2 grandchildren from his eldest son's marriage.
The climate is harsh in Mongolia with summer lasting only 110 days and the rest of the year in snow.
Yesyentay wanted to grow vegetables in his home garden, but the process was much more difficult than he anticipated. He had to buy seeds and fertilizer in industrial quantities with no easy way to measure the correct distance and depth for planting the seeds. Adding to this frustration, once the seeds germinated, he couldn't tell the difference between the plants and weeds.
For 4 years, Yesyentay tried his best to make his vegetable garden grow, but it did not achieve good results. He knew he needed help and support to gain further knowledge on home gardening if his garden was to be successful.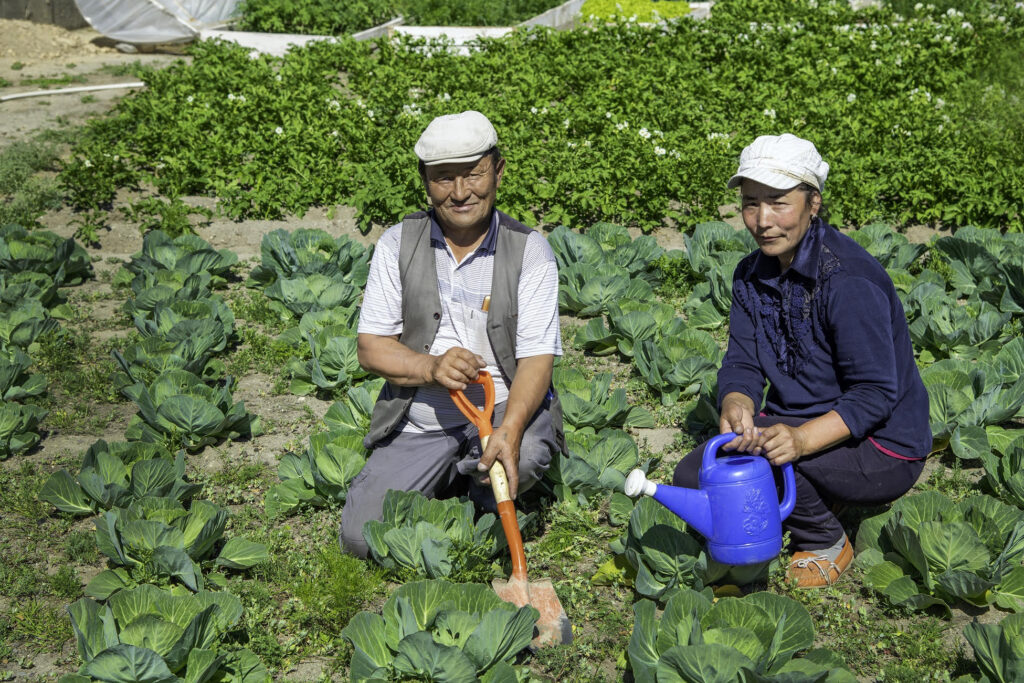 In 2020, Yesyentay and his wife Maira were selected as beneficiaries of the SAFER project, funded by the Canadian Food Grains Bank and ADRA Canada. The SAFER project, implemented in the districts of Ulgii, Bugat and Sagsai in Bayan-Ulgii Province are supporting 845 households to grow organic vegetable gardens.
Yesyentay is really glad to be a part of the project that expands his knowledge of planting and the additional education needed to be successful in his own field of sustainable gardening design by using permaculture methods. His wife Maira really enjoyed the practical agricultural training she received and sharing experiences with other gardeners by visiting their gardens and participating in cooking training.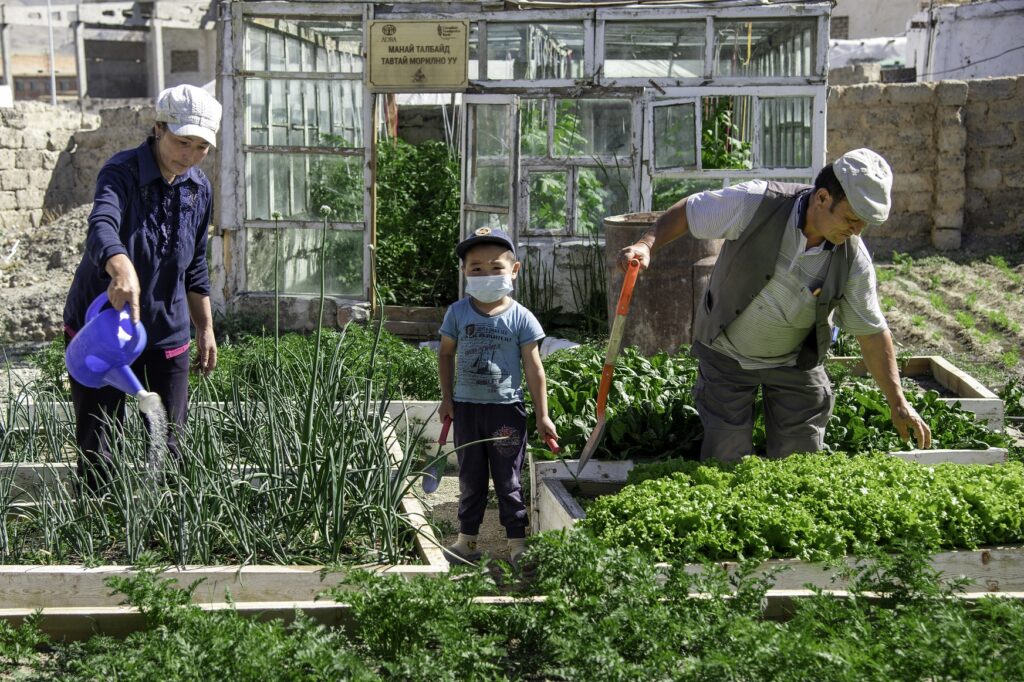 Now Maira spends most of her time in the home garden. Yesyentay loves to see his grandchildren in the garden with Grandma. Thanks to the increased knowledge they received from the SAFER project, their garden now yields an income of between 80,000 – 200,000 MNT ($28-$78 USD) each week since July.
---
Written By: Urnun Bileg
Photo: © 2021 ADRA Mongolia
Visit the ADRA Mongolia website to learn more: https://adra.org.mn/
---