"I want to be a teacher, and I'll help the deprived slum kids so they can obtain a primary education too" ~ Sumaiya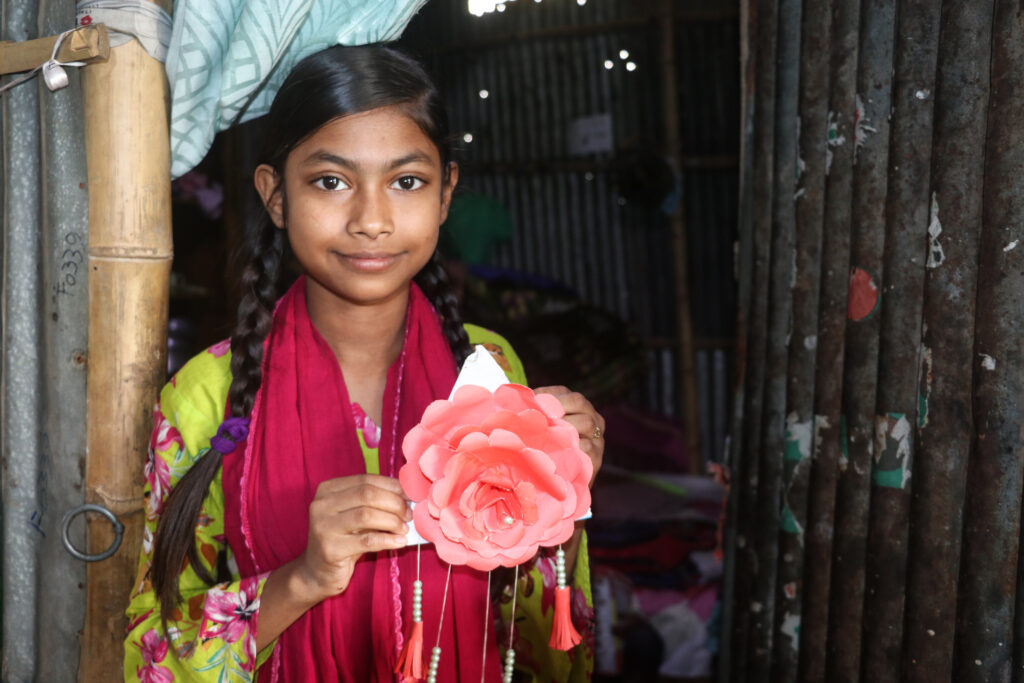 Living in Chalantika slum in Mirpur, Dhaka, 12-year-old Sumaiya was fortunate to complete her primary education. A student a part of ADRA Bangladesh's Chalantika Slum Children Development Project (CSCDP), Sumaiya shared her dream of becoming a teacher.
Her father is a day laborer by profession and her mother is a housemaid for three families. Even before Sumaiya was born, life brought challenges to her parents. After losing their belongings due to river erosion, they decided to move to Dhaka seeking better opportunities. "The catastrophic river took away everything from me," said Sumaiya's mother in deep agony. "I came to Dhaka with much hardship and I could hardly manage two meals for my family".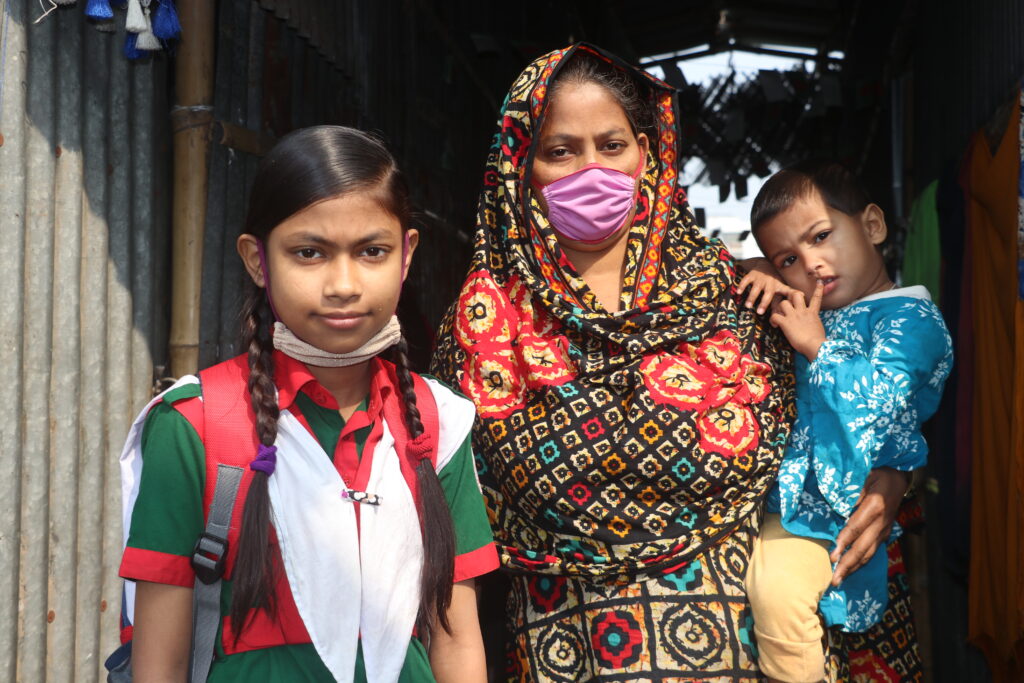 Sumaiya is an intelligent and smart student in her class. "I want to stand beside the deprived slum kids. I've seen the hardship, I understand their grief". Despite being very young and a slum girl herself, Sumaiya's dreams are big!
"I know there is a lot of money needed to get a higher degree. I do not know if my parents can afford to pay for my studies. Yet, I will not be defeated from my determination."
Living in a slum is always a challenge, but Sumaiya continues to go to school each day despite her surrounding impediments. "I want to make my family financially stable. I want to live in a better place than the slum and continue my studies".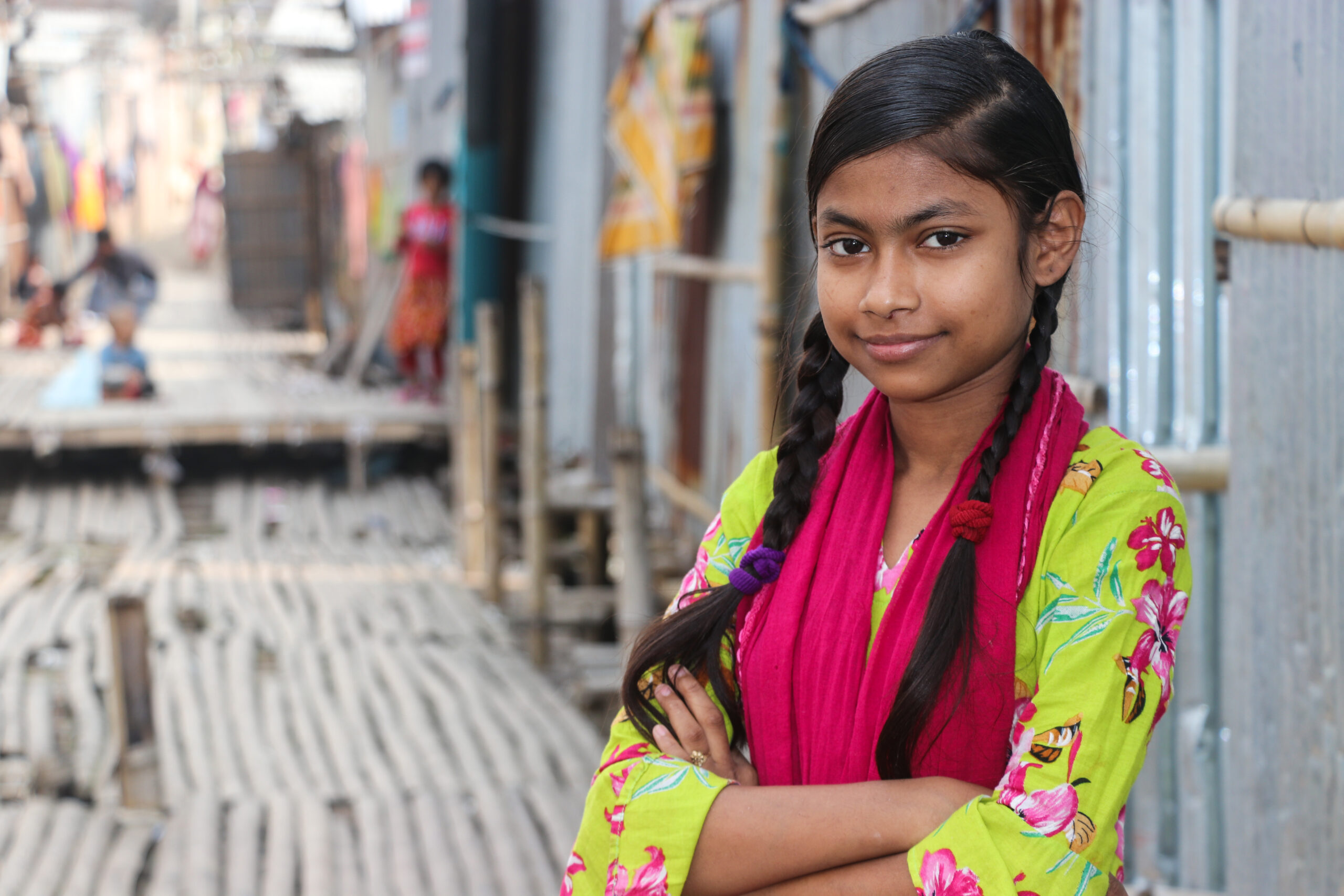 After completing her primary education at the CSCDP Center, Sumaiya developed interpersonal and leadership skills. Now Sumaiya is providing tuition to 7 other slum children at home. "Since most of the parents in the slum can't read and write, they can't take care of their children in terms of helping them with basic education. I decided to teach the slum kids living around my house and help them acquire a basic education. I think this will help them get admitted to school. I also help them understand their daily lessons and homework. They enjoy the way I teach them".
Sumaiya herself is very creative and has excellent drawing skills. Through the CSCDP Center, she is able to create eye-catching paper crafts. "I would like to do something different using my imagination. I believe everyone has some dormant skills. I prepared a couple of crafts for my teachers and friends. Everybody liked those crafts and encouraged me to continue my work."
Sumaiya always helps her mother with house chores like cooking, collecting water, and cleaning. This striving girl has become famous among her group or friends and in her locality. Everybody admires her for her humble, friendly, and polite manners.
---
Written By: Syed Abu Saleh Mahfuz
Photo: © 2022 ADRA Bangladesh
*This story was featured as the Focus Story in ADRA Asia Regional Office's quarterly Magazine ADRA Asia Focus Vol 2 | No 2*
Visit the ADRA Bangladesh website to learn more: https://www.adrabangladesh.org/
---