Mr. Hua Van Thong (23 years old) is a member of Phieng Tac CDC, Kim Cuc commune, Bao Lac district, Cao Bang province. There are four people in his family including his wife, his child and his brother. Since the beginning of the Climate Resilient Agriculture and Renewable Energy for Sustainable Livelihood Improvement Project (CARE II), Thong and his family members have always actively joined the project activities, especially the CDC meetings.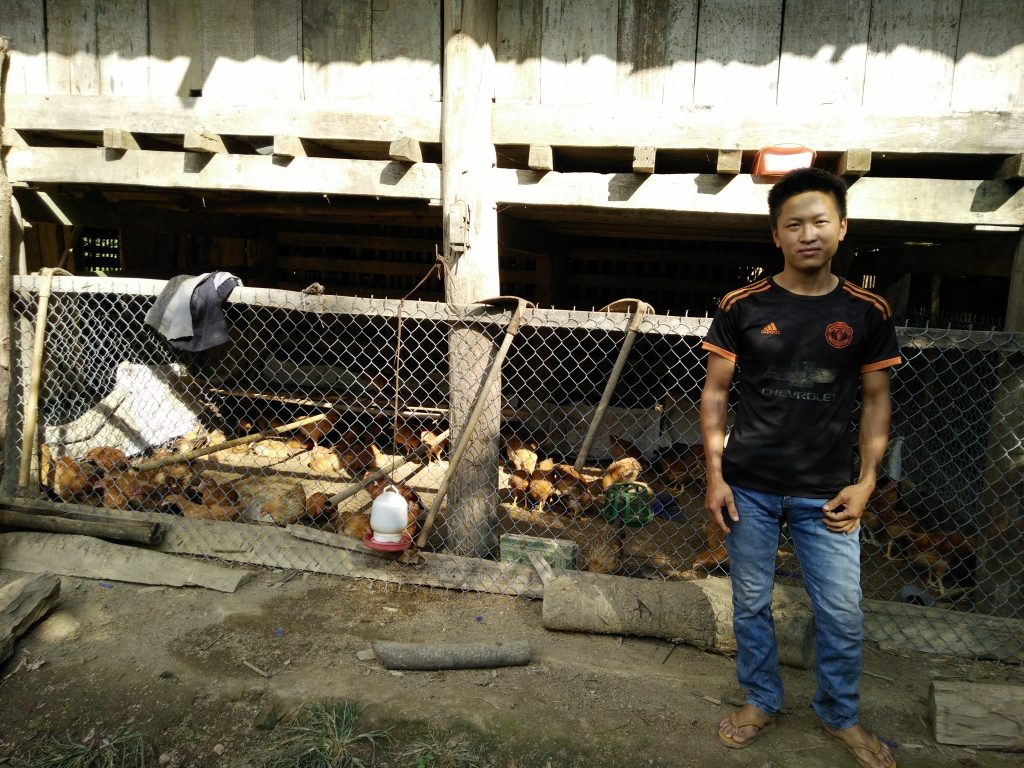 With the support from the project, in August 2018, Phieng Tac CDC received 21 million VND as the fund for livelihood development. In August 2019, the additional fund of seven million VND gives CDC members more opportunities to receive the credit loan to improve their livelihood. With the experience in chicken raising, Thong decided to borrow three million from the CDC to implement the chicken farming model.
When being asked about why he decided to raise the chicken, Thong said that: "It's easier for our household to raise the chicken as we have experiences in raising the chickens in many years. We used to raise the chickens before but due to the limited funding, we only could raise with small amount".
With three million VND supported from the CDC, Thong's family contributed the matching fund to raise 80 chickens. Thong shared: "I bought each chicken for 16,000 VND and invested the rest of the loan in strengthening the barn. Through the process of raising and taking care of the chickens, the chickens had some diseases. I had to ask the vet and buy the medicine for them". Thong said that in the first three months after buying the chickens, he always kept the chickens in the barn. After three month, he fed the chickens with corn. Currently each chicken weighs about 1.2 kg. Thong said that: "With the money from selling these chicken we will continue to buy and raise the chicken."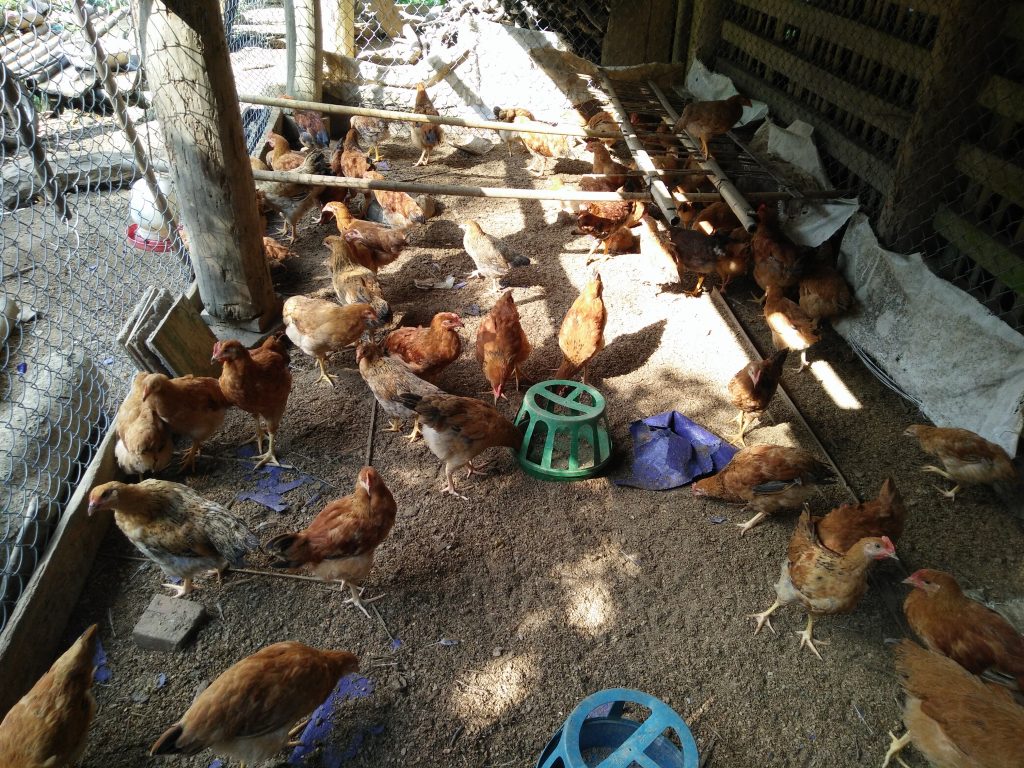 Climate Resilient Agriculture and Renewable Energy for Sustainable Livelihood Improvement (CARE II) Project – Cao Bang province, funded by ADRA Austria and ADRA Germany, to improve gender equitable livelihoods of the poor ethnic minorities through economic empowerment and renewable energy application in Bao Lac district, Cao Bang province, Vietnam. The three year project has two specific objectives:
To increase and diversify income for 500 households and immediate ethnic minority communities.
To reduce vulnerability of 10 communities and 500 households to climate change and natural disasters through renewable energy and energy efficiency and relevant disaster risk reduction and climate change adaptation.
---
Original Article: ADRA Vietnam HERE
---