The Coronavirus Disease, commonly known as COVID-19, was first detected in Wuhan Province, China. An infectious pneumonia like disease, China reported its first cases to the World Health Organisation (WHO) on the 31 December 2019. By 30 January 2020, it was declared a Public Health Emergency of International Concern as it began to spread to new countries, the first being Thailand, through international travel. 
As the number of positive cases increased, WHO declared COVID-19 a pandemic on 11 March 2020. While cases have slowed down in China, other countries are considered new epicentres for the virus including the United States of America and Europe.
The COVID-19 virus is spread primarily through droplets of saliva or discharge from the nose when an infected person coughs or sneezes. Majority of people infected with COVID-19 will experience mild to moderate respiratory illness and will recover without requiring special treatment. The elderly or those with underlying health conditions such as cardiovascular disease, diabetes, chronic respiratory disease or cancer, are more likely to develop serious illness.
Several vaccines have already been developed such as BioNTech/Pfizer and AstraZeneca having been approved for emergency use for implementation in countries around the world. There are also many ongoing clinical trials around the world to evaluate further potential treatments, in particular to combat emerging strains and variants. 
The best way to prevent and slow down transmission is to be well informed about the COVID-19 virus, the disease it causes, and how it spreads. Protect yourself and others from infection by implementing these few steps:
Wash your hands regularly with soap and water, or clean them with alcohol based hand rub or sanitiser
Maintain at least a 1 metre distance between you and anyone coughing or sneezing
Avoid touching your face, especially including your eyes, nose and mouth
Cover your mouth and nose when coughing or sneezing with a tissue to dispose or your elbow
Stay home if you are feeling unwell
Practice physical distancing by avoiding unnecessary travel and staying away from large groups of people
ADRA's global response targets the most vulnerable. ADRA is working directly with local communities and trusted partners to ensure those impacted severely have the right health information, hygiene supplies, cash vouchers, food and other life-saving essentials. 
Download a copy of ADRA's Global COVID-19 Report, or watch the latest video update of how ADRA is responding around the world to this COVID-19 pandemic.
ADRA has been responding to the COVID-19 Pandemic across 17 countries in Asia. As more funding becomes available, we are able to extend our project activities to reach vulnerable communities while maintaining social distancing and implementing preventative measures. 
While having a strong focus on WASH, Health, Food Security, Cash Transfer and Voucher Assistance, we have also been highly involved in Risk Communication. Our offices within Asia are continually making plans for early recovery and linking development. 
WE HAVE BEEN RESPONDING IN
BANGLADESH  >>  CAMBODIA  >>  HONG KONG  >>  INDIA  >> INDONESIA  >>  JAPAN  >>  LAOS  >>  MONGOLIA  >>  MYANMAR  >>  NEPAL  >>  PAKISTAN  >>  PHILIPPINES  >>  SOUTH KOREA  >>  SRI LANKA  >>  THAILAND  >>  TIMOR-LESTE  >>  VIETNAM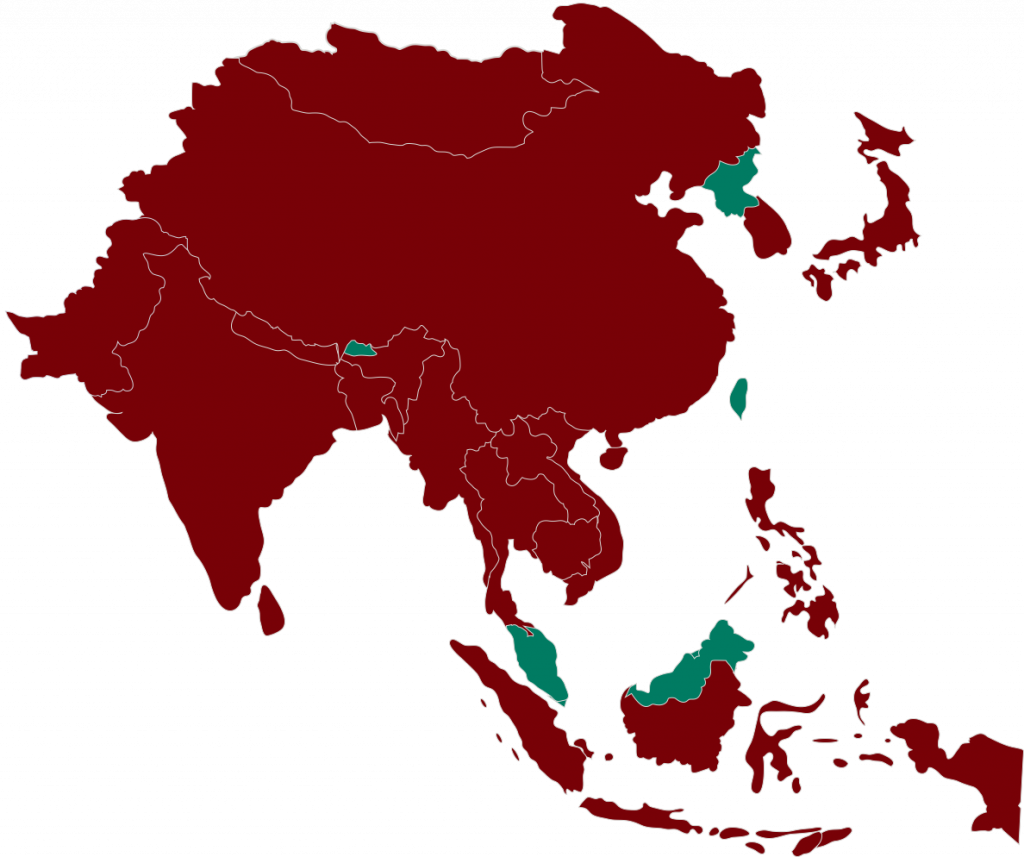 India alone is still seeing more than 150,000 new COVID-19 cases every day, and close to 330,000 deaths have been reported.
Through ADRA India, the first oxygen generation plant (OGP) provided by ADRA has been delivered to METAS Adventist Hospital in Surat!
This OGP is in addition to providing other urgent resources to medical facilities in Hapur, Bangalore, Pune, and Nuzvid, including:
Oxygen concentrators
Personal protective equipment (PPE) kits
Ventilators
Monitors
Support to local vaccination centers
Nepal is reporting almost 10,000 new cases per day and healthcare systems are not able to keep up with the increased number of patients.
ADRA Nepal has partnered with Scheer Memorial Hospital in Nepal and other medical facilities to expand their capacity to treat COVID-19 patients, as well as providing urgent resources, including:
Hospital beds
Emergency operation lights
Oxygen concentrators
Monitors
PPE kits
Sri Lanka is reporting almost 2,000 new cases per day.
ADRA Sri Lanka is currently providing support to two major hospitals in the country with plans to expand. Resources to these facilities include the following:
Hospital beds
Oxygen concentrators
Para monitors
PPE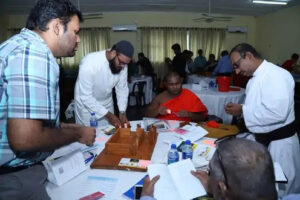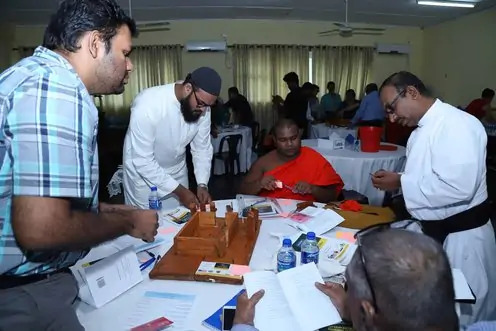 COVID-19
The pear-shaped island nation of Sri Lanka is on the verge of a health crisis, and with a population of more than 21 million people, hope in the country for the COVID-19 pandemic to recede remains neutral.
Read More